earth-water Concepts inc. is a science-based consulting firm that specializes in geologic, surface water, and groundwater hydrologic systems analysis; experienced and sound independent research for environmental protection and the development of sustainable water supplies for private, commercial and government clients.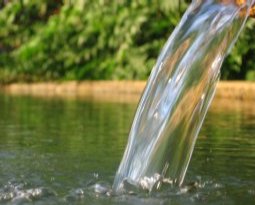 Water is one of the earth's most precious resources and around the world, municipalities, industrial users, and individuals are becoming aware of the increased demand on existing water sources and the difficulty that can pose on obtaining new supply. Industrial and domestic land-use growth, additional demand for water, and protecting nature often face competing interests and physical limits that must be taken into account by developers and regulators. The service we provide is to work directly with you -- as an extension of your staff -- so you can understand these constraints on water resources and the environment; to help you move forward with your project, to find and develop new water sources, to better protect the quality and quantity of your new and existing supply.

Whether the need is to address geological, water-related or other environmental or regulatory concerns for new projects, to plan and guard against water resource impacts that land use or climate change may bring, or to develop new water supply, we help engineers and others achieve maximum results for their clients, and we contract our expertise directly to you in the private and public sectors.

Take a look at our work. Get to know us. Find out how we can help you move forward. Experience. Common sense. Sophisticated thinking. Working with nature's science.